Even though we are not able to offer our traditional camper programs this summer at Camp Alonim, we are excited to welcome families to come to Alonim for day-trip adventures!
Family units who have been in quarantine together in the same home are able to come to camp and participate in various camp activities on a day trip Alonim Adventure of your choice! "Family unit" means a group of people who have been in quarantine together living in the same home.
Anyone under 18 must be accompanied by their parent/guardian.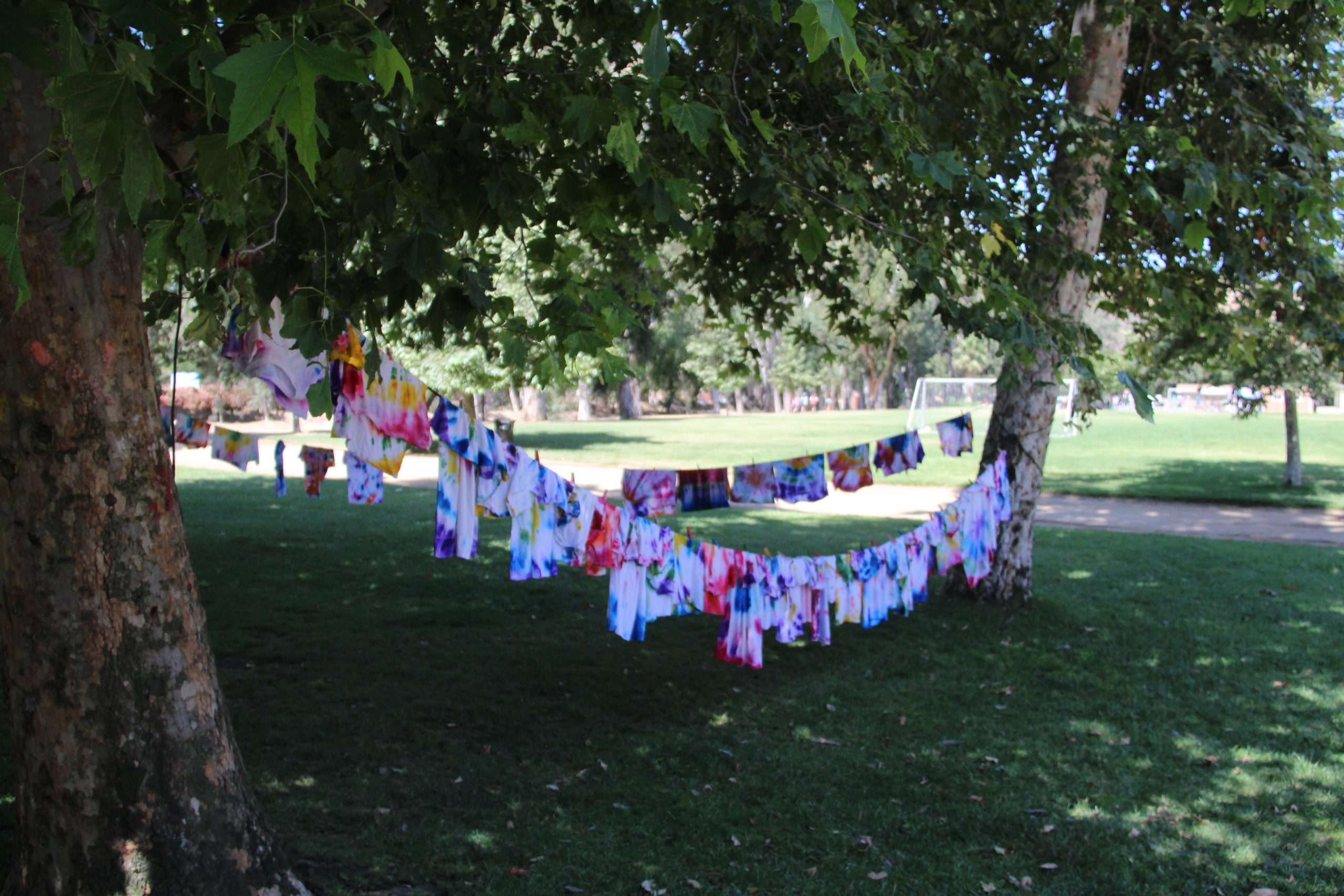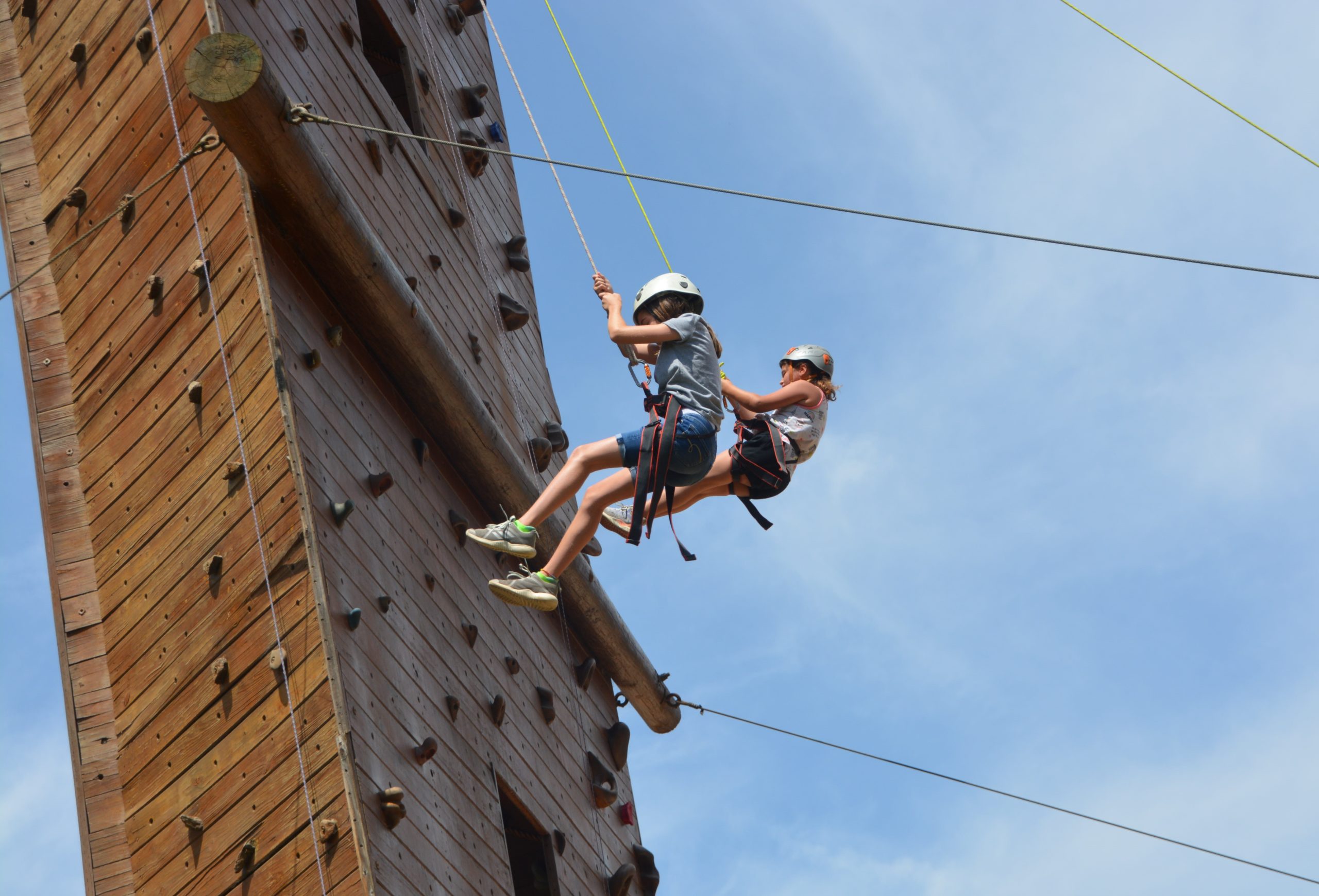 Families can choose to come for our all-inclusive Sunday Adventure Package, consisting of Horseback Riding, Low Ropes and Team Building, Archery, and swimming in the Alonim pool! Boxed lunch — a turkey or veggie wrap with snacks on the side — is included in the price.
Or, families can choose an a la carte version of our Alonim Adventures — purchasing individual hour-long adventures Mondays through Thursdays to build a customized day trip of your own. In order to minimize the number of families coming and going, you must sign up for a minimum of two activity blocks in a day. Mondays through Thursdays, families can choose from Horseback Riding, Low Ropes and Team Building, Archery, Tomahawk Throwing, Nature Hike and Animals Meet and Greet, and Swimming in the Alonim pool! Each activity is offered multiple times throughout the day between 9:30 am and 3 pm so families can truly build their own Alonim Adventure based on their interests and availability. On our online store, families will select each activity based on the time and date they would like. Some activities are priced per person and others are priced per family. Boxed lunch will be available for purchase. You can also feel free to bring your own food and drink, all food brought onto the property must be Kosher.
Please be mindful not to choose two activities for the same date and time. Our online checkout system will not prevent you from scheduling two activities at a time, so please double check that you did not double book your family for two activities at the same time.
In order to follow safety protocols and ensure social distancing requirements are met, space is limited and will be reserved on a first come first serve basis. Click the button below to go to our online store and choose your own Alonim Adventure! Please make sure you are taking the date and time of each activity into account when you are booking them.
Due to the ongoing health concerns related to COVID-19, we have developed a series of plans and protocols for our Alonim Adventures that are based on all available resources and guidelines set forth by the CDC, the State of California, and Ventura County. The health and safety of our families, staff, and community are our primary concern.
Arrival and Health Checks
Families will receive an email explaining arrival times and details in advance of their scheduled programs.
Once families arrive, we will conduct a health screening in which all participants' temperatures will be taken using a no-contact thermometer, and will be asked screening questions about COVID-related symptoms and exposure. If any individual has a 100.4 degree temperature or above they will not be permitted to enter campus. If you do not pass the screening, we will work with you to find a different day to come to camp.
COVID-19 Related Precautions
All activities will be done separately. Only a family that has been in quarantine together, and comes to camp together, will participate in any one activity at a time. To maintain social distancing precautions, we will limit the number of people allowed on campus at any given time.
Our staff has been trained on best practices regarding COVID-19 Safety Procedures, and will regularly undergo health checks. All staff will also wear appropriate Personal Protective Equipment.
Our campus staff will be following all Ventura County and state guidelines for cleaning and sanitizing activity spaces and supplies. Our staff will also follow all food handling related safety precautions and procedures to ensure a safe experience for our visitors.
Families are required to bring their own face-masks to use when interacting with staff personnel and during activities where staff are present.
In the event of a potential or confirmed COVID exposure at our camp facility, we will follow all guidelines and directions of our authoritative agencies. This may include the closure of our campus on a temporary basis. Should your day activities be affected in the event of a closure, we will issue a full refund for all missed activities.
All reservations are non-refundable. If you need to cancel your reservation, please be in touch with us at 877-225-6646.