Ari Grossman Memorial Tribute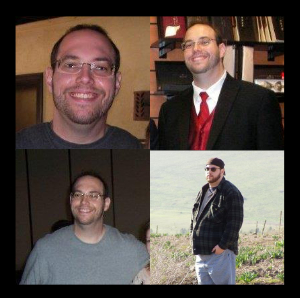 Ari Grossman (1978-2020) embodied the best of Camp Alonim. Attending both Second and Third Sessions as a camper and a proud CIT of 1994, Ari spent many years working at camp, doing tech and canteen, among other jobs. Known for bellowing cheers in the dining hall, calling out CHALUTZIM as loud as he could, and dancing his heart out, Ari was a fixture for generations of campers.
In tribute to Ari's dedication to and love of Alonim and his two camp passions, his fellow CITs of '94 are raising funds to purchase an electric utility cart for the Tech Team and dedicate a parking spot next to the Canteen in his name.
We're looking to raise $12,000 to make this happen — please join us in contributing what you can to honor Ari's memory:
Behind Ari's shy smile was a deeply caring person, always looking out for campers in need, looking to help settle disagreements, and encouraging fellow Alonimers to embrace the special experiences of camp, from a sunset at the House of the Book to an ice-cold popsicle after Alo-Options. Ari went to college in Washington, DC, and made a life there, working in the halls of Congress to make positive change. May his generosity and kindness live through his family and friends, and among all Alonimers.