Day Camp Leadership & Staff
---
Jackie Grinwald
Gan Alonim Director
The Gan Alonim Day Camp program is led by Director Jackie Grinwald, under the leadership of Camp Alonim Director, Aaron Goldberg.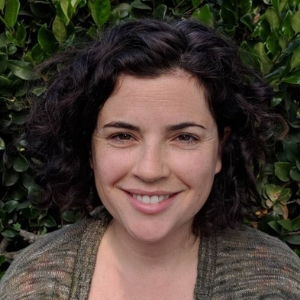 Jackie and her dedicated team work hard to create a safe and fun camp experience for each and every child in our care. We draw upon all the resources of our overnight camp for our day camp programs, including our trained staff of certified lifeguards, talented artists, educators, ropes course belayers, horse wranglers, and more. All staff are interviewed and selected in a competitive process that requires background checks and positive references.
Campers are also cared for by the individuals in our Gesher Gan Internship, a selective leadership program for 12th graders who live on-site at camp for the summer. The majority of these individuals grew up at camp and previously developed valuable skills as Counselors-in-Training. Each Gesher Gan intern is selected after demonstrating leadership capacity, creativity, and sensitivity to children's needs.
Long-time camp staff members work as mentors alongside the counselors and activity leaders in order to provide ongoing support and oversight both before and during the summer months. The Gan Alonim Day Camp team is excited to help your children have the best summer of their lives!