70th Anniversary Events Weekend
October 13, 2023
-
October 15, 2023
Camp Alonim
1101 Peppertree Lane
Brandeis, CA 93064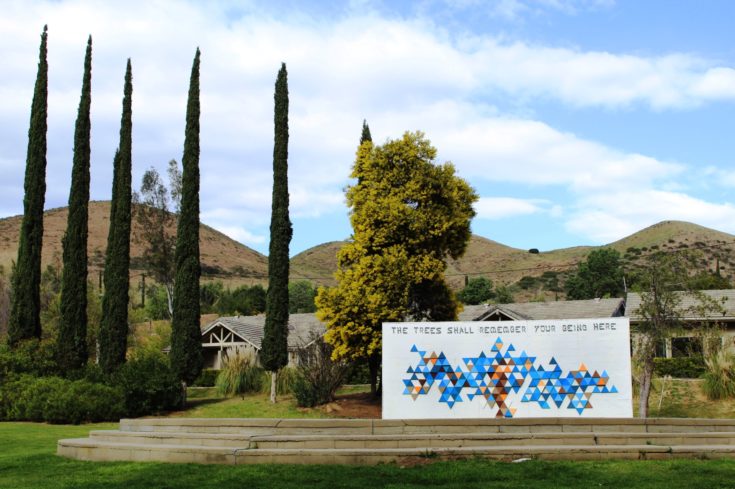 We are thrilled to be hosting a weekend of events at Camp Alonim in honor of our 70th Anniversary year!
Please save the dates below to join us for a trip down Peppertree Lane:
Friday, October 13, 2023: 70th Anniversary Community Shabbat. Join the Alonim Community on Peppertree Lane for a traditional Alonim Shabbat evening. We will pray together under the Oak trees, eat Shabbat dinner as one community in the Dining Hall, lift our souls during Shabbat song session, and dance the night away with some quintessential Alonim Israeli folk dances!
Saturday, October 14, 2023: Celebratory Dinner, Havdalah, and Dancing. Join us for a dressed-up dinner and celebration of 70 Years of Camp Alonim! Come together with the community to celebrate the accomplishments and contributions of leaders, participants, campers, CITs, the next 70 years, and everyone who continues to ensure our community is sustainable for so many generations. After dinner, we'll take part in the unique Brandeis-Bardin Havdalah service, and round out the evening with Israeli dancing!
Sunday, October 15, 2023: Family Field Day. Bring out the whole family on Sunday for an afternoon filled with camp activities like Horseback Riding, Archery, Ropes Course Climbing, Art, Music, Dance, Hiking, and more! Everyone will get together and have community games like Capture-the-Flag and a Softball game! Get ready for a fun day on Peppertree Lane doing all the camp things we love best!
Registration for the weekend of events will open in the early Summer 2023. Please check back soon and look out for an email about registration in the coming months!
We can't wait to welcome back to your "home away from home"! 
Info. for Friday Night Community Shabbat:
Shabbat is a great time to experience the energy, warmth, and unique spirit that exist at Camp Alonim.  We invite you to arrive at camp at between 4:00 – 4:30 pm.  There will be a Schmooze and Socialize "hour" between 4:00 and 4:45 pm to reconnect with your fellow Alonimers and community memebers and enjoy light refreshments. The group will proceed together to Kabbalat Shabbat services beginning at 5:00pm. A delicious dinner will follow at approximately 6:30, followed by a soulful song session at 8:00 and, at around 8:45, our unparalleled tradition of Israeli folk dancing. The evening concludes for guests at 10:00 p.m.
Info. for Saturday evening Celebratory Dinner and Havdalah:
We will be hosting a semi-formal dinner to honor our 70 years of history and to look forward to the next 70 years! We invite you to arrive at camp between 5:45 and 6:00 p.m. so you can mingle we begin to gather on the Dance Pavilion. Dinner will follow at 6:00 p.m. including a special celebratory program, followed by special alumni activities and camp Havdalah. The evening will end with our unparalleled tradition of Israeli folk dancing. The evening concludes for guests at 10:00 p.m.
Info. for Sunday Afternoon Family Field Day:
Arrive to camp around 12:00 p.m. on Sunday afternoon for a day filled with camp activities. Ride a horse, shoot an arrow in archery, cook some Jewish foods, do some art, climb the rock wall and alpine tower, and more! We will host community events like a camp-wide capture the flag game and community softball game! Fun for the whole family is guaranteed!
Lodging Options Near Camp Alonim:
Listed from Nearest to Furthest:
Extended Stay America, 2498 Stearns St, Simi Valley, CA 93063, +18055848880 , 3.1 miles 9 min drive from Alonim
Motel 6 Simi Valley, 2566 Erringer Rd, Simi Valley, CA 93065, +18055263533, 4.3 miles 11 min drive from Alonim
Holiday Inn Express Simi Valley, 2550 Erringer Rd, Simi Valley, CA 93065, +18055846006, 4.4 miles 10 min drive from Alonim
Grand Vista Hotel, 999 Enchanted Way, Simi Valley, CA 93065, +18055832000, 5.7 miles 12 min drive from Alonim
Best Western Posada Royale Hotel & Suites, 1775 Madera Rd, Simi Valley, CA 93065, +18055846300, 6.1 miles 14 min drive from Alonim
Courtyard by Marriott Ventura Simi Valley, 191 Cochran St, Simi Valley, CA 93065, +18059155000, 6.1 miles 15 min drive from Alonim
Fairfield Inn and Suites by Mariott Moorpark Ventura County, 14350 White Sage Rd, Moorpark, CA 93021, +18053272000, 11 miles, 16 min drive from Alonim
Hyatt Regency Westlake, 880 S Westlake Blvd, Westlake Village, CA 91361, +18055571234, 21.8 miles 27 min drive from Alonim