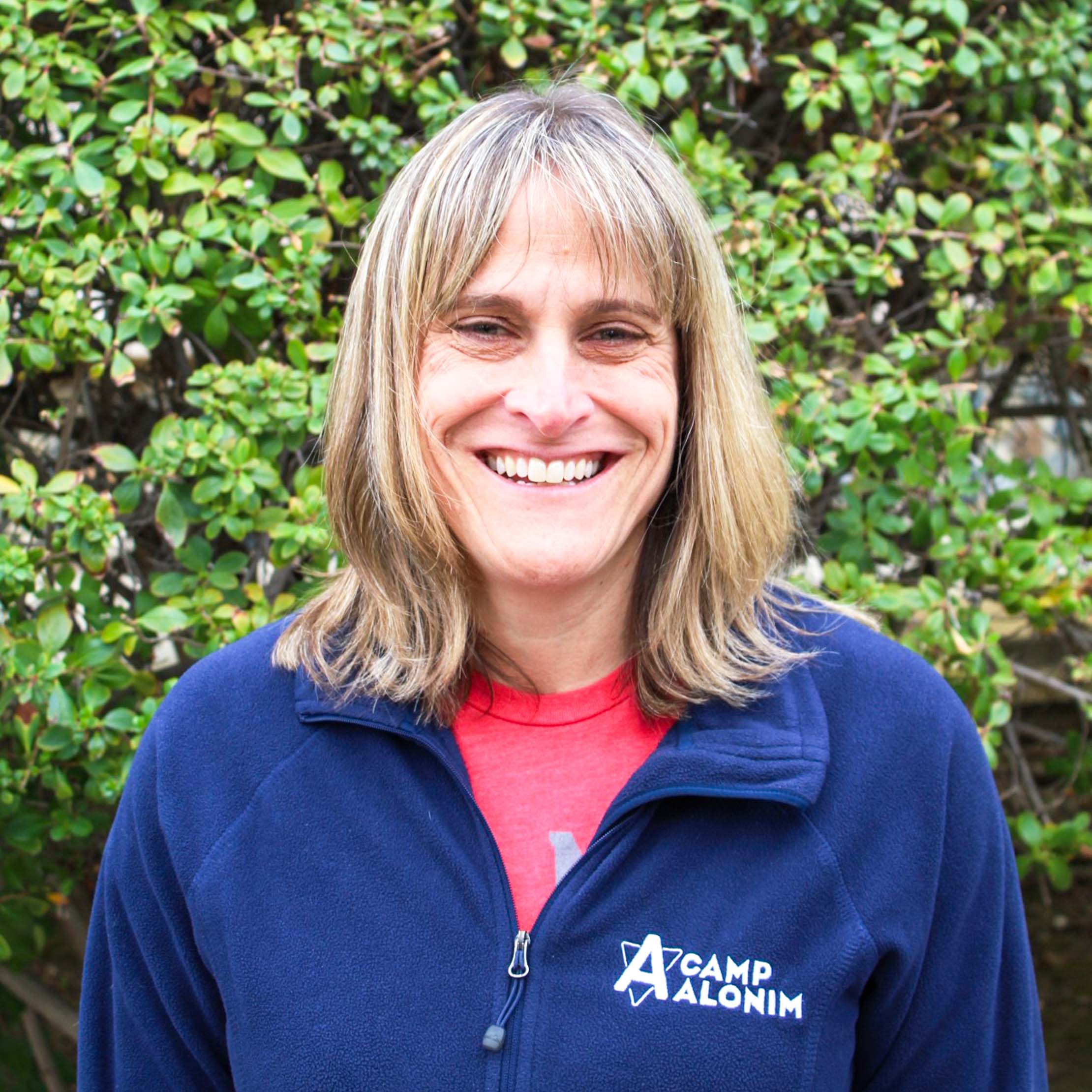 Associate Director
Brief Info
Karen first started attending Camp Alonim as a camper in 1980. She eventually was a CIT, Counselor, BCIer, Israeli Dance Specialist, Program Director, Gan Alonim Day Camp Director, and most recently a Camper Care Specialist (Camp Mom) for nine years. Karen's three sons all attend camp, and many of Karen's siblings and extended family are also Alonimers. Her husband Matt was a BCIer as well.
Outside of camp, Karen was a teacher and the Youth Director at Temple Etz Chaim in Thousand Oaks and a Service Learning Consultant for the Builders of Jewish Education (BJE) in Los Angeles. Karen previously taught 6th grade at Stephen S. Wise Day School. She has a B.A. in child development from Brandeis University, and a Master's degree in Educational Psychology from UCLA .
Karen is so excited to be working year-round at a place that has helped shape her life and the lives of so many others. And, she loves the pita pizza that can only be found at Camp Alonim!